Why Cloud?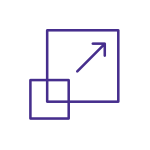 Scale – Up and Out
Accommodate changing needs without impacting the network, configurations, and policies.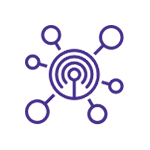 Expand network seamlessly
Increase capacity quickly in small or large increments as you need it.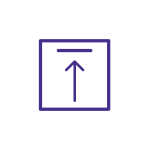 Upgrade smoothly
Add new services and management features without affecting the underlying infrastructure.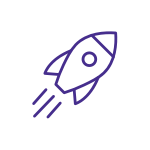 Deploy as needed
Choose your best option without compromising on supported functionality.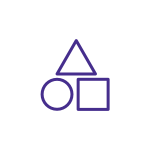 Simplify portfolio of networking hardware
Leverage the same set of network devices, no matter your network size, solution tier, or deployment model.
Transportation and logistics
Real-time data and always-on communications are critical to productivity. Whether by air, ground, or sea, you need specialized technology for each logistical category. With it, you can accelerate productivity, profitability, and operations. The array of Extreme Networks' transportation and logistics solutions delivers added benefits, too.
Retail
Provide the personalized experience consumers want. It's the one essential you need to stand out, build loyalty, and earn those repeat visits. We'll share the personal trends we've seen to deliver the ultimate retail experience.
Government
Extreme Networks has a solution to reduce operating costs, improve the user experience, enable mobile motives, and enhance security. Extreme Networks' service backs all solutions, whether it's for a multi-national corporation or a local town government.
Manufacturing
Manufacturers need to be more agile than ever. Factory operations must meet ever-changing customer and market requirements with tighter time frames and simplified processes. Extreme Networks innovations can unite plant and business operations, optimize resources, drive customer requirements closer to the production line, and accelerate time to market.
Hospitality
Wi-Fi connections aren't a luxury anymore in this venue. They're a demand. For hotels, airports, and casinos, reliable Wi-Fi isn't only a convenience—it's integral to host a complete mobile experience for customers. Mobile-centric users are key to a world of possibility in digital business initiatives within your reach.
Higher education
Our simple, fast, and smart solutions are catered to a growing world of mobile learning. We've created adaptable solutions—with Wi-Fi and wired network infrastructure—that belong at the head of the class.
Primary/Secondary Education
Higher learning isn't the only platform going high-tech. Extreme Networks develops solutions for primary and secondary education in the same spirit to give your students the most innovative learning opportunities.
Healthcare
Intelligence from real-time healthcare applications and connected devices can change lives. These advances improve workflow, increase safety, and manage costs for an industry in which time and accuracy are paramount. We're on the forefront of technology designed to provide timely and accurate information at the point of care for caregivers and patients, alike.
What gives ExtremeCloud IQ such an edge?
While other systems rely on second-generation cloud, ExtremeCloud IQ operates as a third-generation cloud product—with a fourth generation coming on the horizon in as soon as six months. What does that mean? End-to-end cloud management that covers from the edge to the data center, giving you speed and agility that was unavailable in previous cloud generations.

That's not all the agility we offer. We have simplified licensing for partners and customers, as well as in-sourced customer support. Plus, your control plane lives on-site, not in the cloud.
ExtremeCloud IQ: powered by machine learning and artificial intelligence
Full visibility of network and traffic
Service that includes users, clients, devices, applications, and all "things"
Extreme-centric features include:

Client 360
Client monitor
Network 360
Comparative analytics
Cloud-networking telemetry
Deployment flexibility
Products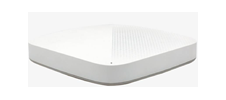 Extreme Networks AP510C

Extreme Networks AP510CX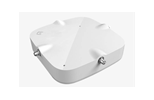 Extreme Networks AP305CX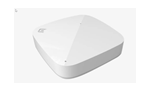 Extreme Networks AP305
Extreme Networks SR2200-2300 Family

Extreme Networks AP250
Webinar
Why ExtremeCloud™IQ?

Thursday, April 9 at 2 PM ET
Perry Correll, Director of Product Management, Extreme Networks
If you're looking to grow your cloud-based business model (and who isn't?) it's important to know what each partner brings to the table. Extreme Networks provides the building blocks that will enable you to tailor your customers' networks to their specific business environments, goals, and objectives. Powered by machine learning and AI, ExtremeCloud IQ solutions automate operations from the edge to the data center; increase business and IT agility; and fuel new data insights to accelerate digital transformation for the autonomous enterprise. Attend this web seminar to:
Discover the benefits of cloud and evolving business models
Learn details on third-generation cloud networking and get an intro to the fourth-generation cloud
Get an ML/AI/analytics overview
Enjoy a live ExtremeCloud IQ demo!
Download our ExtremeCloud IQ Infographic today