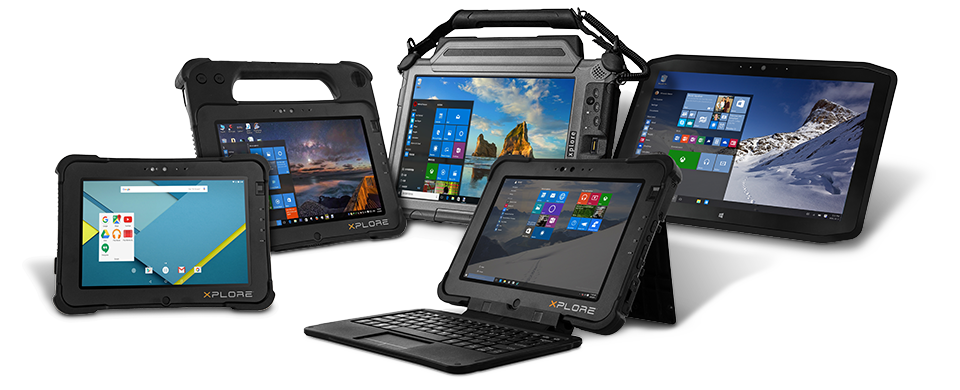 Customized Designs to Withstand the Harshest Conditions
Offer your customers an array of rugged, mobile-computer technologies that will enable them to access a fully automated workflow wherever they are.
Zebra combines Windows and Android devices, accessories, and connectivity solutions with the latest in all-environment casings, so your customers can stay connected in a vehicle, in the field, or in the office. Wherever they are, you can help them enhance their business intelligence with Zebra.
Proven to be efficient and durable in hundreds of companies in all verticals for more than two decades, Zebra's tablets are forward-looking and built to stand the test of time. By working with ScanSource and Zebra, you can provide the tablet solutions that are turned to through multiple iterations.


Engineered to Perform, Built to Endure
What makes Zebra tablets the right choice for the factory, warehouse, urban, or remote wilderness environments?
Connectivity. Each Intel-powered, Windows, and Android tablet is engineered to supply all-day connectivity, protected by enterprise-grade security.
Package. Depending on the product line, Zebra products are made to resist falls, impede dust and grit, endure extreme temperatures, and perform even after submersion.
Performance. Zebra offers rapid business insights via an array of user-friendly form factors and input options. And data is highly viewable in any environment.
See Zebra's Rugged Tablets in Action:
Zebra Tablets for Even the Most-Demanding Environments
Whatever vertical your customers specialize in, Zebra tablets and other devices are sure to improve their efficiency, streamline their workflow, and provide solid ROI.
Use your strategic thinking and picture a Zebra device in the hands of any of these customers:

Government
Armed forces; federal, state, and municipal governments;
government contractors

Healthcare
Hospitals, pharmacies, specialists' offices



Manufacturing
Aviation, aerospace, automotive, foods, textiles

Natural Resources
Oil, gas, mining, forestry

Public Safety
Law enforcement, EMS, fire and rescue

Transportation and Logistics
Airlines, railroad, warehousing, distributors

Utilities
Gas, water, electric
An Investment Designed to Last
Build lasting trust with your customers when you deliver products that are backed by Zebra's guarantees. Zebra tablets rarely fail, but when they do Zebra offers investment protection, including streamlined service and repair options when needed. Some tablets are even field-repairable. Plus, Zebra offers a battery warranty. Together, ScanSource and Zebra stand behind each sale you make, enabling rapid service or hassle-free replacement for every device.
To make things easier, Zebra keeps the same form factors over multiple software iterations, while upgrading only the internal components. With expansion ports on every model, customers can always connect to legacy and future IT systems.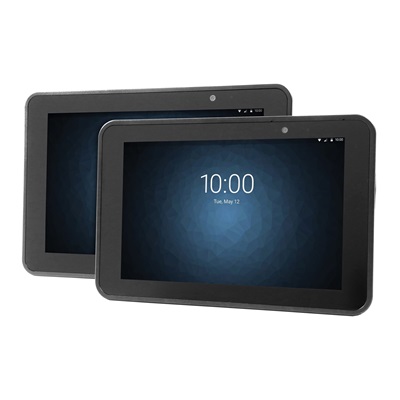 ET51/ET56 Enterprise Tablet
When it comes to choosing a tablet for business, workers want consumer styling, while you need enterprise-class durability, data capture and an accessory family that allows you to create the perfect tablet solution for your environment, workers and apps. Now you can have it all with the ET51 and ET56 Android or Windows Enterprise Tablets. Your workers get a personal tablet that looks and feels like their own, while you get the durability, ease-of-use, data capture features and flexibility your business requires.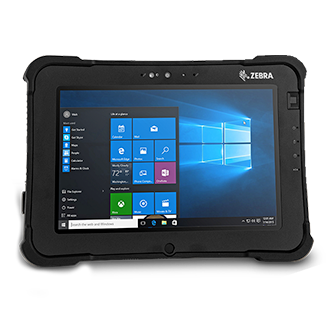 Zebra L10
Offer variety with the L10 Windows and Android tablets, available in three models: the XSLATE L10 rugged slate tablet, the XPAD L10 hard-handled tablet, and the XBOOK L10 two-in-one laptop/tablet.
Each feature six-foot-drop-rated, IP65-rated, and C1D2-certified protection, to enable workers' choice of device for any location.
L10 Windows – Multiple Intel processors provide speed to meet performance standards for up to five years. Offer from Intel Premium or Eighth Generation Core-Series i5 or i7 with vPro.
L10 Android – Android 8.1 Oreo and optional LifeGuard® for Android offer easy security OS updates to keep devices secure every-day.
Numerous I/O ports allow connection to legacy and future technology systems, including standard RJ-45, two USB 3.0 (Windows) or two USB 2.0 (Android), and USB-C along with optional True Serial and HDMI-in ports.
One accessory set always is compatible with all Xplore L10 rugged-tablet configurations.
L10 Windows – Robust security features include two smartcard/CAC reader options, Kensington Lock, TPM 2.0, and integrated fingerprint reader.
Standard 500-nit or 1000-nit View Anywhere display is optimized for both indoor and outdoor viewing.
Want to know why YOU should be selling the L10?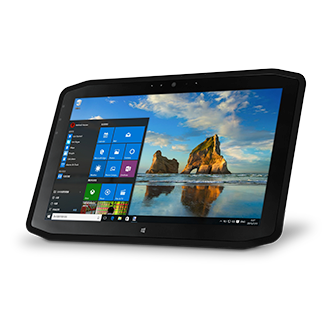 Zebra XSLATE R12
Designed for the outdoors, this is the go-to tablet for viewability and protection. Also, the connectivity features let workers stay online in remote locations.
1000-net View Anywhere technology makes data clear, night through noon.
Corning Gorilla Glass offers drop and puncture protection.
Engineered to meet MIL-STD-810G and IP54 ratings.
Hardware includes Intel® PCIe Solid State Drives (SSD) for heightened disk performance.
Pass-through antenna capability allows WWAN, WLAN, and GPS connectivity in both tablet and secure mobile dock. Also, there's a RJ-45 and RS232 True Serial Port dongle option, as well as Bluetooth connectivity to the tablet.
Security includes "mobile office" via multi-factor authentication, including smart card/CAC (optional) and fingerprint reader.
Become a Reseller With ScanSource
If the benefits of Zebra tablets sound like the solution your clients are looking for, you can become a tablet reseller today with ScanSource. Have questions? Contact us for more information about Zebra products. You can also give us a call at 800.944.2432 to talk with a ScanSource representative to learn more about how Zebra tablets can help your clients.