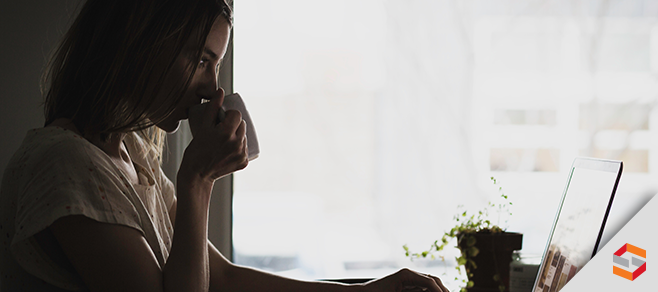 How to Prepare for the Rising Prominence of Working Remotely
The number of U.S. employees who work remotely is on the rise, largely due to advancements and improvements in unified communications (UC) systems. In fact, a 2016 Gallup survey found 43% of respondents worked from home at least once in the last year, and the U.S. Employee Workforce report cited a 115% increase since 2005 in the number of workers who worked from home at least half of the time. So, why the rise in popularity? It turns out that the ability to work remotely benefits not only employees, but the company, too. That's why having a discussion with your partners about the implications of working remotely represents an investment in their business and in their human capital.
Geographical limitations virtually cease to exist
When employees aren't required to come into the office, their physical location is no longer relevant, meaning employers now have access to a greater talent pool than ever before. A software developer in New York can seamlessly collaborate with the best engineers in Silicon Valley. Furthermore, unified communications systems allow users to work with clients all over the world, meaning a company's customer base is never pigeonholed to a specific geography.
Save on overhead costs by eliminating expenditures
Working remotely also allows employers to have smaller office spaces, or no office at all. According to a 2015 study by The Square Foot, companies in New York and San Francisco pay, on average, as much as $13,000 annually per employee for rent. The cost savings of this allow employers to reallocate funds to focus on more productive and lucrative ventures, including upgrading their technology or investing in their employees.
Increased worker productivity
Employers may assume that working from home poses greater distractions for employees; however, in reality, the office can sometimes be more chaotic. Breakroom banter, distractions and time commuting can eat into the day's calendar. Further, by giving time back to its workers, employers are improving their employees' mood and health. Being closer to their family and friends has also been shown to incentivize employees to work more efficiently so that they can spend more time with their loved ones.
However, in order to reap the benefits of working remotely, businesses must ensure that their UC systems are up-to-date and ready and able to handle the necessary demands. These systems need to address security concerns and include proper phones, instant messaging tools, video, web/audio conferencing and collaboration apps.
ScanSource representatives can help you prepare for a conversation with your customers about how UC technologies can help attract top talent, boost employee satisfaction and save money.
---