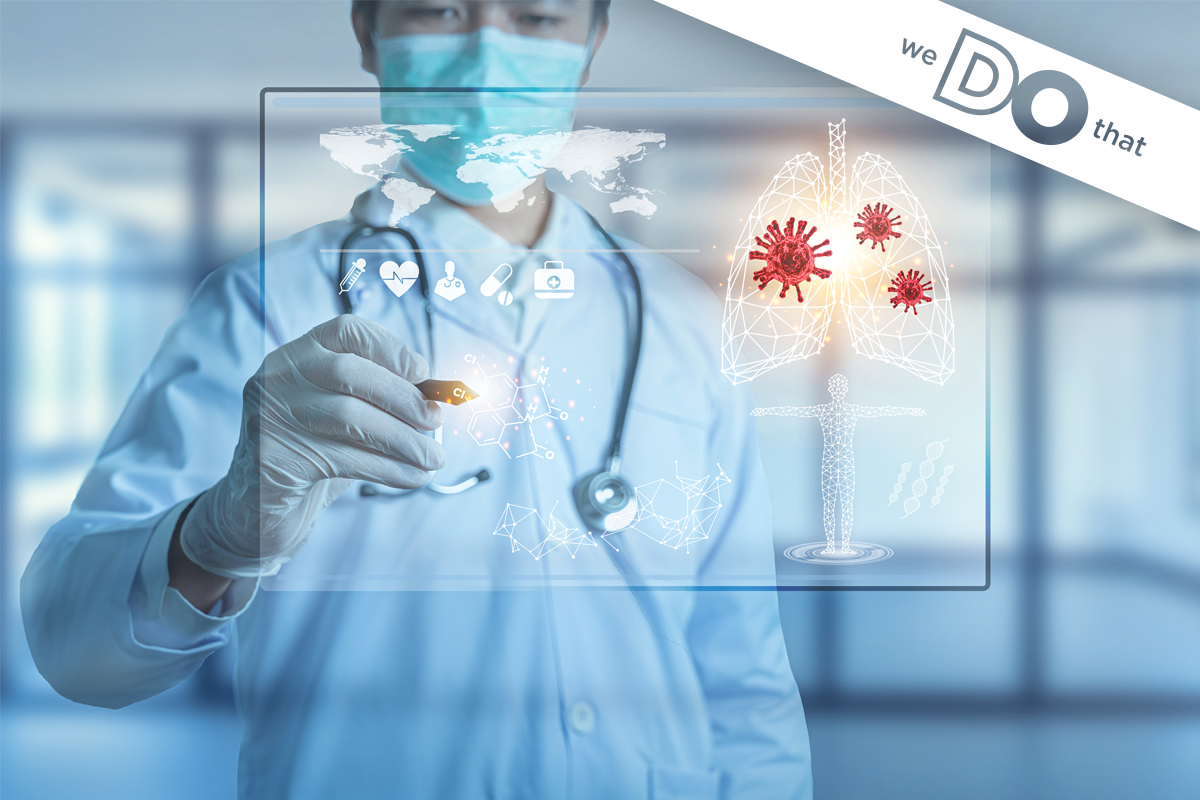 Healthcare industry increasing focus on AI solutions
Society is poised on the edge of an artificial intelligence revolution, with properly designed AI holding the potential to make our everyday processes more efficient and less expensive. All signs indicate that if you haven't already adopted some AI solutions for your business, you're likely behind your competitors.
While the healthcare sector hasn't been as quick as others to implement artificial intelligence solutions, that appears to be changing.
"I'm convinced that the implementation of AI in medicine will be one of the things that changes the way care is delivered going forward," said David Bates, chief of internal medicine at Harvard-affiliated Brigham and Women's Hospital, professor of medicine at Harvard Medical School and of Health Policy and Management at the Harvard T.H. Chan School of Public Health. (Source:
The Harvard Gazette
)
A study recently
published
by the National Bureau of Economic Research found that wider adoption of AI could save the United States healthcare market up to roughly $360 billion a year, while also delivering better healthcare quality to patients. Some ways AI solutions can benefit healthcare organizations include:
Shortening patient stays in facilities through automated checkout services
Evaluating different treatment outcomes for patients
Automating mundane tasks that allow employees more time to do the work technology cannot
The delivery of services and operations is changing

A report from Gartner found that, "Increasingly, patient portals will be augmented or replaced by digital front door (DFD) platforms that will ensure a more proactive, holistic and personalized patient engagement experience."
What does this mean? The digital front door is a term that refers to the new strategy of optimizing the patient's experience at every touchpoint, putting the control of interaction in the hands of the patient, first and foremost. This is where conversational AI solutions come into play. As one of the primary elements of the digital front door, conversational AI allows patients access to healthcare 24 hours a day without overburdening customer services.
Conversational AI uses natural language processing to interpret and understand what users are saying. Unlike a chatbot, it can comprehend different dialects and vernacular to find appropriate answers. For example, if a user wakes up in the middle of the night with a fever, that patient can access their healthcare provider's website, converse with the conversational AL, which will advise them on whether urgent care is needed and, if not, book an appointment based on the user's preferences with the best provider.
The use of AI in healthcare can help reduce the strain on urgent care and hospital emergency departments by eliminating unnecessary and expensive visits. Gartner foresees that, "By 2026, 15% of first-contact care delivery will shift from emergency departments to patient homes."
Partners can easily build thriving and resilient healthcare solutions with help from ScanSource. Interested in learning if or how technology solutions can benefit your healthcare business? Reach out to your ScanSource representative today to learn more.
---