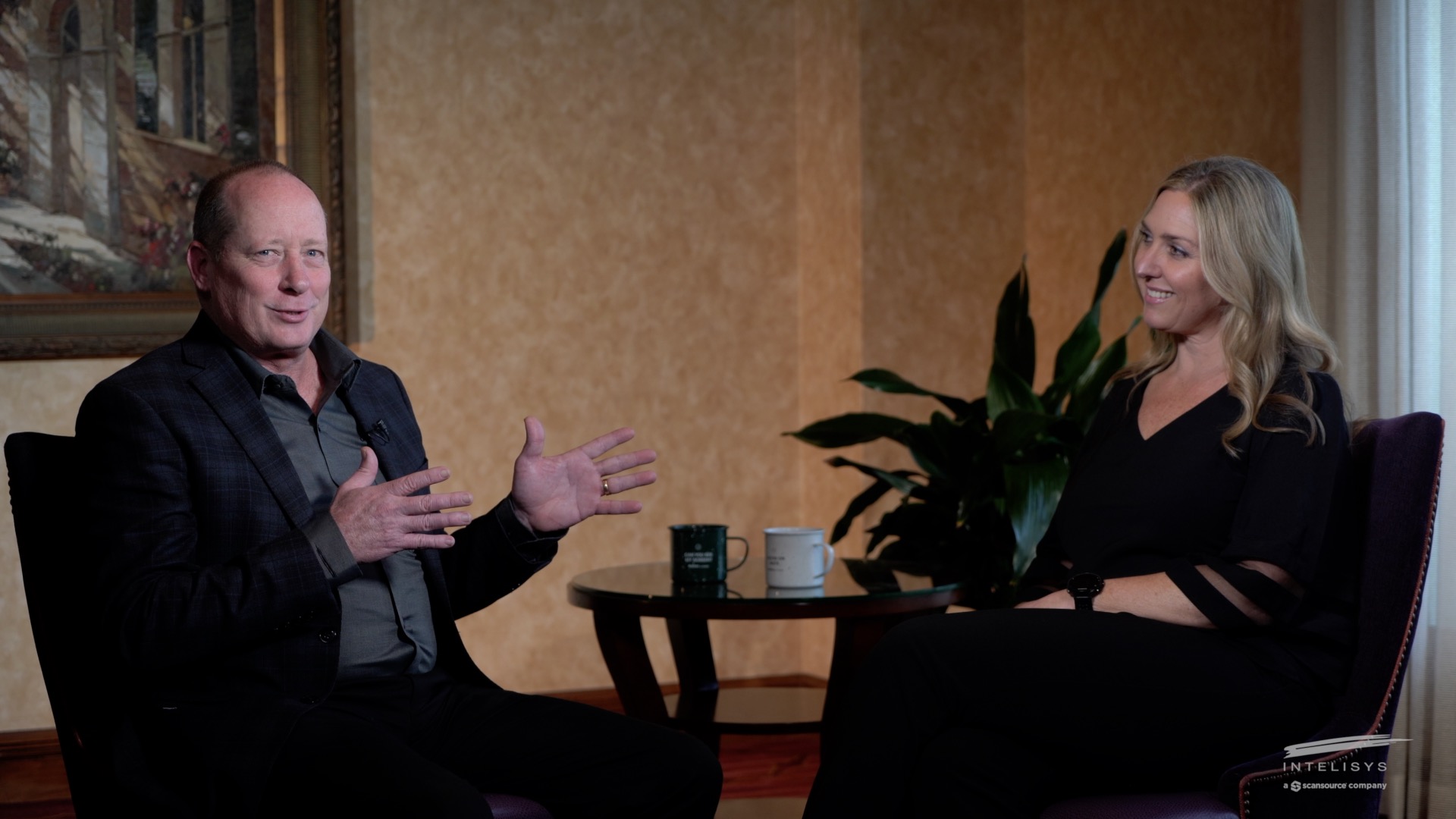 Unlocking New Opportunities with Webex and Intelisys
We used to say that the future workplace was a hybrid one. And Webex by Cisco was helping prepare companies for a time when people could work from anywhere, on any device. And then the pandemic hit. And people were forced to work from home. And as it turned out… they liked it. Today there is an estimated $254 billion connectivity and cloud marketplace rapidly expanding before our eyes. And Cisco is again on the forefront of this trend, looking for ways for partners to expand their Webex business while providing their customers everything they need to meet the challenges of hybrid work, remote work, and distributed teams.
Cisco has made the dedicated commitment to allow partners and customers to choose how they want to buy and consume their technology. We at ScanSource applaud this decision and are pleased to extend that commitment by offering Cisco solutions through ScanSource, as well as through the agent model employed by Intelisys, a ScanSource Company. For Collab-focused partners, the agent model is an effective and efficient answer to tackling the SMB space, providing ready access to a $5B market. It also opens the door for partners who might be new to Webex to get started right away. This complementary, recurring-revenue-based model requires no additional investment, certifications, or ownership of billing and implementation. In short, the agent model offers Cisco partners across the spectrum an opportunity to unlock new business.
Working through the Agent Model
JR Cook, Intelisys' senior vice president, strategic relations, sat down with a long-time ScanSource partner who recently started offering Webex through the agent model via Intelisys to see what impact it had on their portfolio. Dena Colombo is the senior manager of collaboration for Insight, a client-focused integrator, who is dedicated to recommending the most appropriate solution for their customers — without the binding of a single technology, platform, or vendor.
Best in Class
"We've been spending a lot of time helping our clients make the shift from on-premise networks to moving to the cloud," Dena shared. "Cisco has made a solid investment in the past year-and-a-half, making Webex truly best in class – making it a solution that offers a true customer experience that's really engaging. So, as we're all remote – we're sitting at home and in different places – Cisco Webex allows us to still have that important connection."
Webex is trusted by 95% of Fortune 500 companies, providing fully integrated calling, meetings, messaging, file-sharing, and even whiteboarding. And Intelisys empowers partners in the growing connectivity and cloud marketplace by offering them industry-leading tools, insights, and resources - while connecting them to an experienced team of professionals with comprehensive knowledge of cloud and communications as a service.
Opening Up Opportunities
"Bringing Cisco into the Intelisys portfolio and being able to offer that model of consumption for our clients was huge and very important to us." Dena explained how the Intelisys model has helped both Cisco and Insight expand further into the SMB space, unlocking tremendous opportunity. She continued, "It's opened up a direct path to customers we really didn't have access to before, and we've seen a lot of growth and a lot of expansion in that short time already."
Adding this additional route to market for Cisco via Intelisys builds on a successful 14-year relationship between ScanSource and Cisco. Insight has also been a long-time partner of ScanSource and is no stranger to our unparalleled dedication to service, support, and overall success. Dena finds that same level of commitment in their relationship with Intelisys. With two unique routes to market – each backed by the foundational strength of ScanSource – the sky is the limit.
"Intelisys has been able to provide the resources that we need on the pre-sale side. They do the heavy lifting that typically our engineers would have to do and drive those conversions with our clients. With the Intelisys model – with the Cisco agency model – we have been able to expand our team and open up so much more opportunity," adds Dana.
To learn more about Webex through the agent model and how to become an Intelisys partner, contact our Cisco Intelisys specialist team at ciscocloud@scansource.com.
---