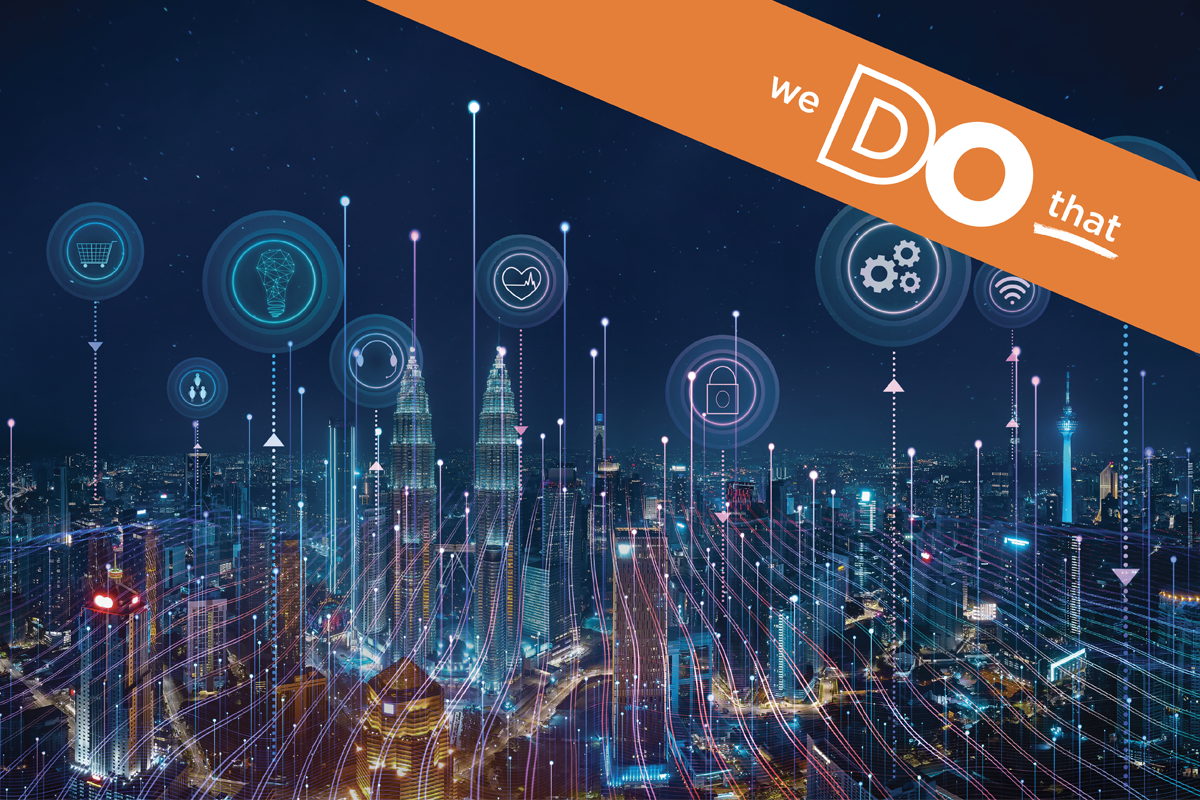 Modern Communications Benefits Every Vertical
Digital connectivity and technology have revolutionized workplaces, and the old thought that all workers must be located on site to be productive is now a thing of the past. Individuals and teams in many trades can perform their job duties from anywhere with the right technology. For example, doctors can help their patients through telemedicine, customer service representatives can resolve eCommerce and retail problems virtually, and so on.
A 2021 study by university researchers found that productivity by employees who worked from home has increased, and thanks to remote-working technology, can increase by as much as 46% when employees are properly equipped. Not to mention, companies can reduce overhead costs and hire talented workers from anywhere, making hybrid and work-from-home models desirable.
However, there's one key component to the success of productivity anywhere—communication. Without giving workers the ability to effectively brainstorm, problem solve, and collaborate with colleagues or customers, organizations won't enjoy the same success as those that have modernized their communications. Here are some of the ways companies in specific verticals can benefit from an upgrade.
Education
According to LearnWorlds, the eLearning market will reach $319 billion by 2029, with remote or distance learning opportunities being adopted by universities and both public and private schools across the world. Video collaboration between educators and students is needed for most virtual programs, but limited bandwidth and lack of technology training among educators prevents some eLearning systems from being efficient (NCBI).
Government
The federal government is a leader in telework, with up to 25% of its staff still working remotely in 2022. A recent survey by Springbook Software, however, found that workers were not always equipped with the appropriate technology to complete their jobs. Respondents noted difficulty accessing information (47%), encountering security threats (19%), and lack of a cloud-based ERP system (57%). However, 57% noted they planned to upgrade their technology using grant money awarded through the American Rescue Plan Act.
Healthcare
Telemedicine has become a much-used communication tool allowing healthcare providers to consult with patients from anywhere, but a 2022 study published in the National Library of Medicine revealed challenges that complicate wider adoption of the practice. Two of the biggest challenges were poor internet connection and lack of universal access to technology.
Manufacturing
Gone are the days when employees relied on a clipboard and pen to track inventory in a warehouse. Mobile devices allow for real-time analysis, collaboration between line workers, and more accurate inventory tracking. However, management of those devices is a weak spot for many manufacturers, who often report a greater need for cybersecurity, remote access, and support for tracking equipment data, according to the National Institute of Standards and Technology.
Retail
Most retailers adopted eCommerce as a solution during the pandemic, and studies have proven consumers still prefer to shop online. However, most transactions occur via mobile devices, which means retailer websites must be optimized for mobile or omnichannel use through CX platforms. According to IT Pro, many retailers are struggling to implement the right technology to meet customer demands.
If an organization is considering WFA (Work from anywhere) for their employees, there are ways to support efficient productivity. Essential components are a reliable Wi-Fi and SD-WAN network, cybersecurity to protect assets, cloud computing for storage and sharing, and personal and mobile communication devices. Even then, not all quality is the same.
ScanSource can help connect partners to trusted and leading suppliers of high-quality audio and video devices, networking and security solutions, and cloud services tailored to meet the specific needs of an organization. Whether the focus is on healthcare, warehousing or another vertical entirely, our expert team has the knowledge to create modern communication solutions that support successful collaboration.
---