Mike Baur
Chairman, Chief Executive Officer, President
Mike Baur has served as CEO of ScanSource since 2000. In 2019, he was appointed to Chairman of the Board. Mike was a founding member of the team that started ScanSource in 1992 with five other employees. Since then, he has led the company through rapid growth, completing its IPO in 1994, and becoming a Fortune-1000 company with annual sales of more than $3.8 billion. The Company expanded internationally beginning in 2002 and now has locations and employees across the US and Canada and around the world. Mike served as President of the Company from its inception until 2007. He has been a member of the Board of Directors since December 1995.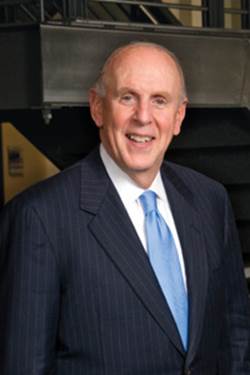 Peter Browning
Board Member
Peter Browning has been a director of the Company since 2014 and lead independent director since 2019. He has been an executive officer of Continental Can, National Gypsum, and Sonoco Products companies, and he has also held a variety of leadership roles on more than 10 public company boards. He is currently Managing Partner of Peter Browning Partners, a board advisory consulting firm; a board member for Nucor Corporation and EnPro Industries, Inc.; lead director of Acuity Brands; and lead independent director of the board of Equilar—the leading provider of corporate data. From 2002 to 2005, Mr. Browning was the Dean of the McColl Graduate School of Business at Queens University of Charlotte.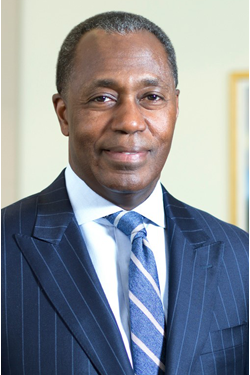 Frank Emory joined ScanSource's Board of Directors in 2020, and brings more than three decades of legal and executive leadership experience to the Board. He serves as Executive Vice President and Chief Administrative Officer for Novant Health, a leading healthcare network with 15 hospitals and nearly 30,000 employees. Prior to joining Novant Health in 2019, Mr. Emory served as a partner with international law firm Hunton Andrews Kurth LLP for 17 years, where he was Co-Head of the Litigation and Labor Group and managing partner of the Charlotte office. Previously, he served for nearly 20 years as a partner at two leading North Carolina-based law firms. Mr. Emory has held multiple leadership and advisory positions, including the Chair of the Charlotte Chamber of Commerce, President of the Mecklenburg County Bar, eight years on the North Carolina Board of Transportation, and the first African American Chair of the Charlotte-Mecklenburg Planning Commission.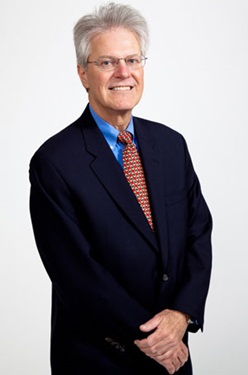 Mike Grainger
Board Member
Mike Grainger has served as a director of the Company since October 2004. Mr. Grainger served as President and Chief Operating Officer of Ingram Micro, Inc., a technology distributor, from January 2001 to April 2004. From May 1996 to July 2001, he served as Executive Vice President and Chief Financial Officer of Ingram Micro, and from July 1990 to October 1996 as Vice President and Controller of Ingram Industries, Inc.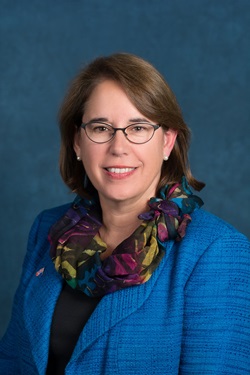 Dorothy Ramoneda
Board Member
Dorothy (Dede) Ramoneda joined the ScanSource Board of Directors in 2019. Ms. Ramoneda has been in the role of Executive Vice President and Chief Information Officer of First Citizens Bank since 2014. She previously served as Chief Information Officer and Vice President of Information Technology and Telecommunications at Progress Energy. With more than 35 years of technology experience, Ms. Ramoneda has led the continued development of innovative, robust, and secure information technology environments, giving her an in-depth understanding of the challenges and opportunities within ScanSource's technologies, as well as the perspective for many of the Company's customers and supplier partners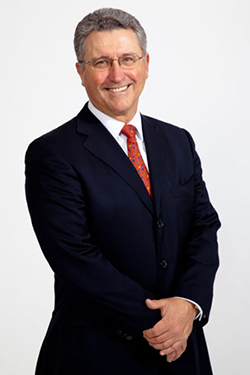 Jack Reilly has served as a director of the Company since June 2001. Mr. Reilly was co-founder and managing partner of Keltic Financial Services, LLC in Rye, New York. Prior to that, from 1977 to 1999, he held senior management positions in the Leveraged Buy-Out, Leasing, Corporate Finance, and Private Banking divisions at Citibank, N.A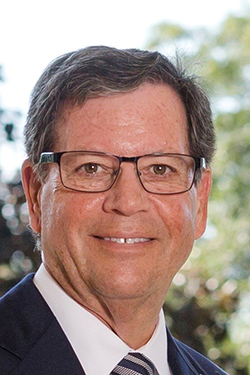 Jeffrey Rodek joined the ScanSource Board of Directors in 2020, bringing with him more than 40 years of experience driving performance growth and corporate governance strategies in the enterprise software and technology solutions industries. Since 2017, Mr. Rodek has served as an Executive Network Advisor and Limited Partner of Tensility Venture Partners. Previously, he served as a Senior Lecturer at the Fisher College of Business at The Ohio State University and as a Senior Advisor and Executive Partner with private equity firm, Accretive, LLC. Prior to Hyperion's sale to Oracle in April 2007, Mr. Rodek was the Executive Chairman of the Board of Hyperion Solutions, Inc. and served as Chairman and Chief Executive Officer of Hyperion from 1999 to 2004. Mr. Rodek also served as President and Chief Operating Officer of Ingram Micro Corporation from 1995 to 1999, and spent 16 years at FedEx, rising to the position of Senior Vice President, Americas.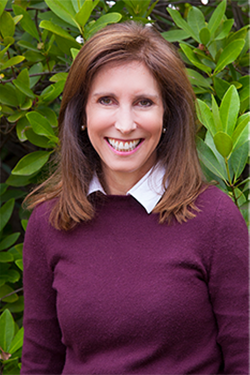 Elizabeth Temple
Board Member
Elizabeth (Betty) Temple joined the ScanSource Board of Directors in 2017, and she currently serves on the Nominating and Governance Committee. She has been the Chair and Chief Executive Officer of Womble Carlyle Sandridge & Rice, LLP since 2016 and has been a corporate and securities attorney since 1989. Ms. Temple has held a number of leadership roles at the firm over the past decade and has been a partner since 1997. By counseling public and private companies on their highest strategic priorities throughout her legal career, Ms. Temple has a keen understanding of the unique challenges and opportunities ScanSource and its partners face.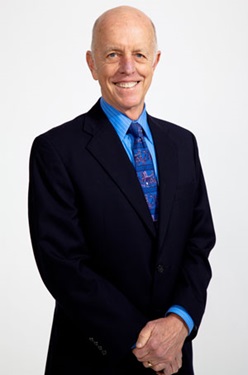 Randy Whitchurch
Board Member
Randy Whitchurch has served as a director of the Company since 2009. Mr. Whitchurch also served as the Chief Financial Officer of Zebra Technologies Corporation from September 1991 to June 2008. He is currently a member of the Board of Directors and Chairman of the Audit Committee of SPSS, Inc., a publicly held provider of predictive analytic software. He is also a board member and Audit Committee Chairman of Landmark Aviation, a privately held operator of fixed-base operations at multiple locations throughout the United States and Europe.