The SATO Printing Product Family Is an Industry Leader
With more than 70 years of experience, SATO offers a variety of industry-leading solutions to satisfy any business printing need—including direct thermal and thermal transfer printers, accessories, and labels. SATO is constantly innovating, creating top offerings that meet the world's ever-evolving business printing needs.
Benefits of SATO Printer Products Include:
Durable materials for seamless operation
Models that meet the requirements for both in-house and mobile printing
Cutting-edge technology for better efficiency, improved accuracy, and shorter printing times
Customizable features that make the user experience easy and simple—all around the world
Learn more about the SATO printing product family, and contact us to become a reseller of SATO printing products.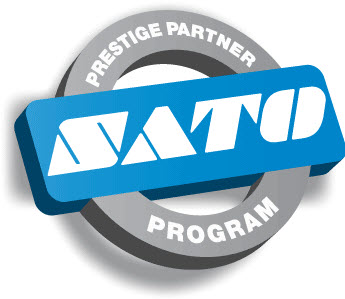 Join the SATO Prestige Partner Program
SATO is an industry leader in printing solutions for a variety of businesses for good reason. SATO has more than 70 years of printing industry experience, with a wide range of products that benefits small businesses to large enterprises. SATO's Prestige Partner Program is another reason why the brand is trusted by printing solution resellers around the country, since it offers business growth support to partners to help them succeed.