Algo's innovative portfolio
Algo's products are designed and tested for integration with UC, collaboration, and mass notification systems. Their innovative portfolio includes:
| | |
| --- | --- |
| IP Displays | IP Intercoms |
| IP Speakers | IP Visual Alerters |
| IP Supervision Controllers | IP Paging Adapters |

Check out Algo's featured products
IP Speakers
Algo's IP speakers deliver intelligible audio. They have versatile configuration to make IP paging powerful and simple.
Use them for:

• Background music
• Notification
• Voice paging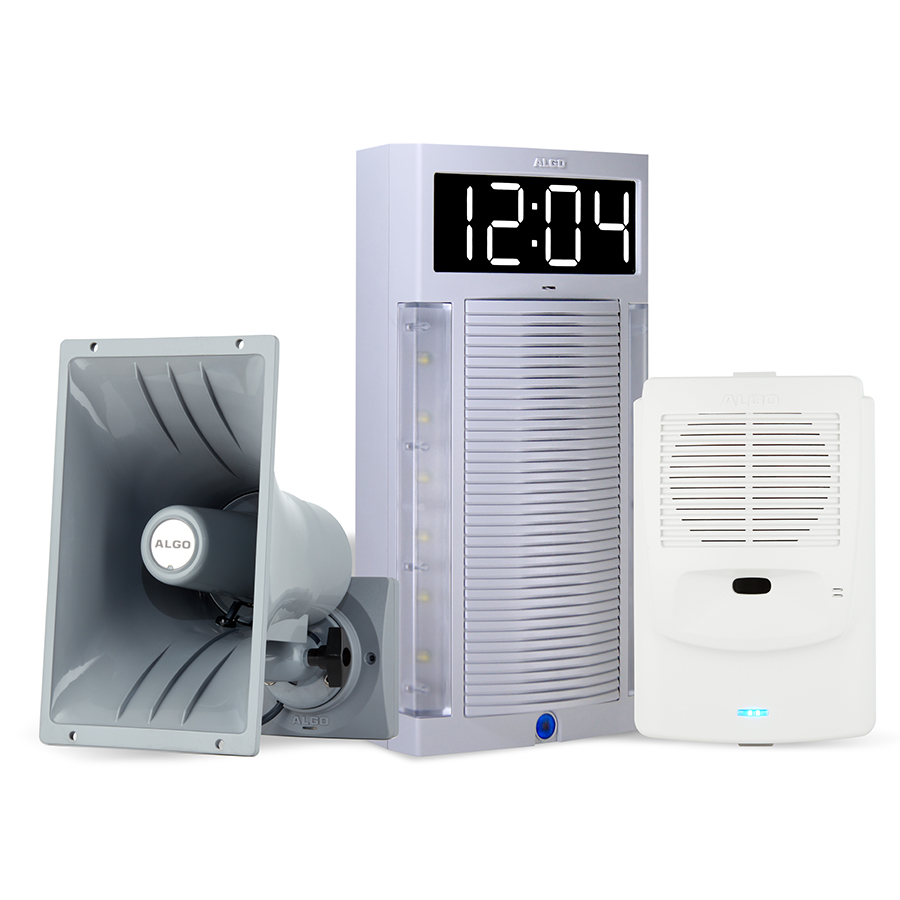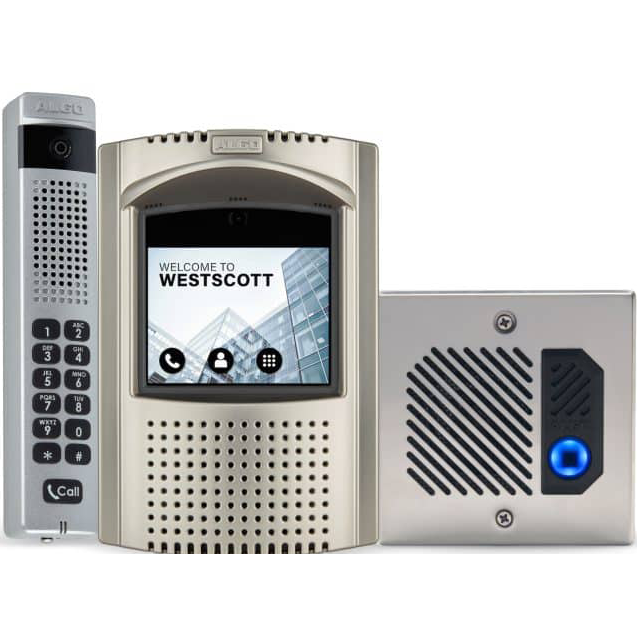 IP Intercoms
Algo's IP intercoms are robust and purpose-built for secure door entry. Designed for specific use cases, they ensure:
Door security
East of implementation
A form factor that is fit for purpose
IP Paging Adapters
Algo's IP Paging Adapters bridge IP environments to legacy paging systems. They reduce complexity in paging environments, ensuring effective communication with simplified configuration.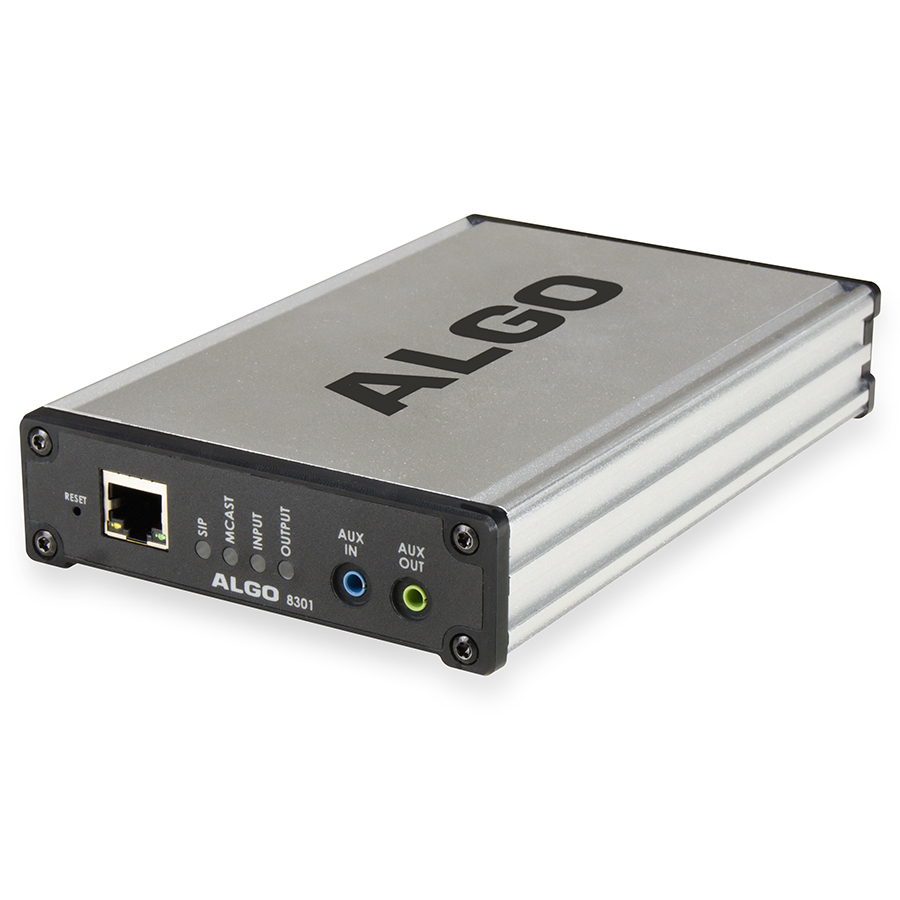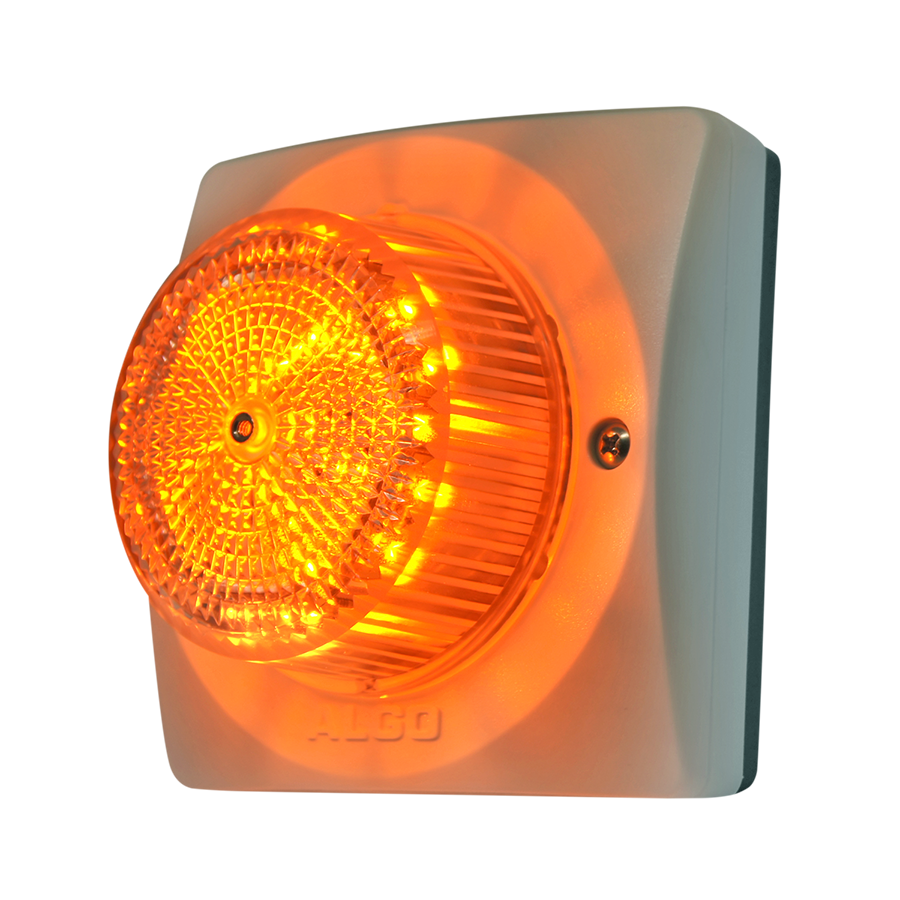 IP Visual Alerters
Algo's IP strobe lights deliver notable visual alerting, ideal for:
Safety
Security and emergency notification
Telephone-ring detection
Audible alerting isn't always enough. Using long-life LEDs, Algo strobe lights assure key notification in noisy environments.
IP Displays
Algo's IP Display Speakers create flexible and effective attention-grabbing audio and visual communication for voice paging, alerting, and emergency notification. These devices comprise three core components:
15.6" HD Wide Angle LCD screens
High-performance Wideband speakers
Multi-color LED flashers
Experience highly noticeable visual alerting using Algo IP Visual Displays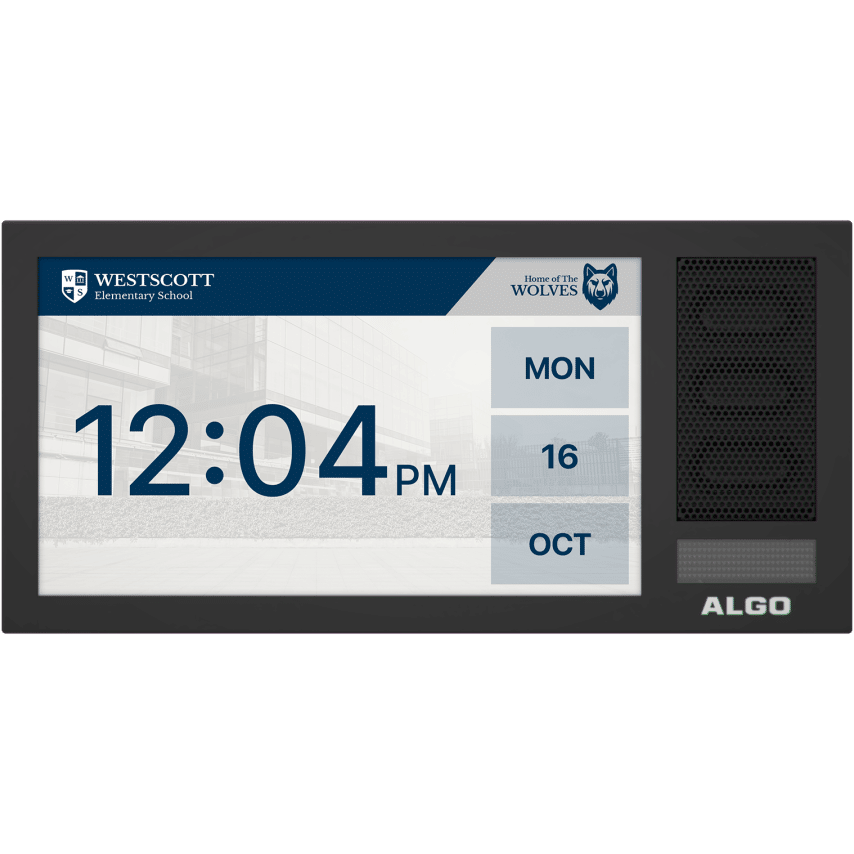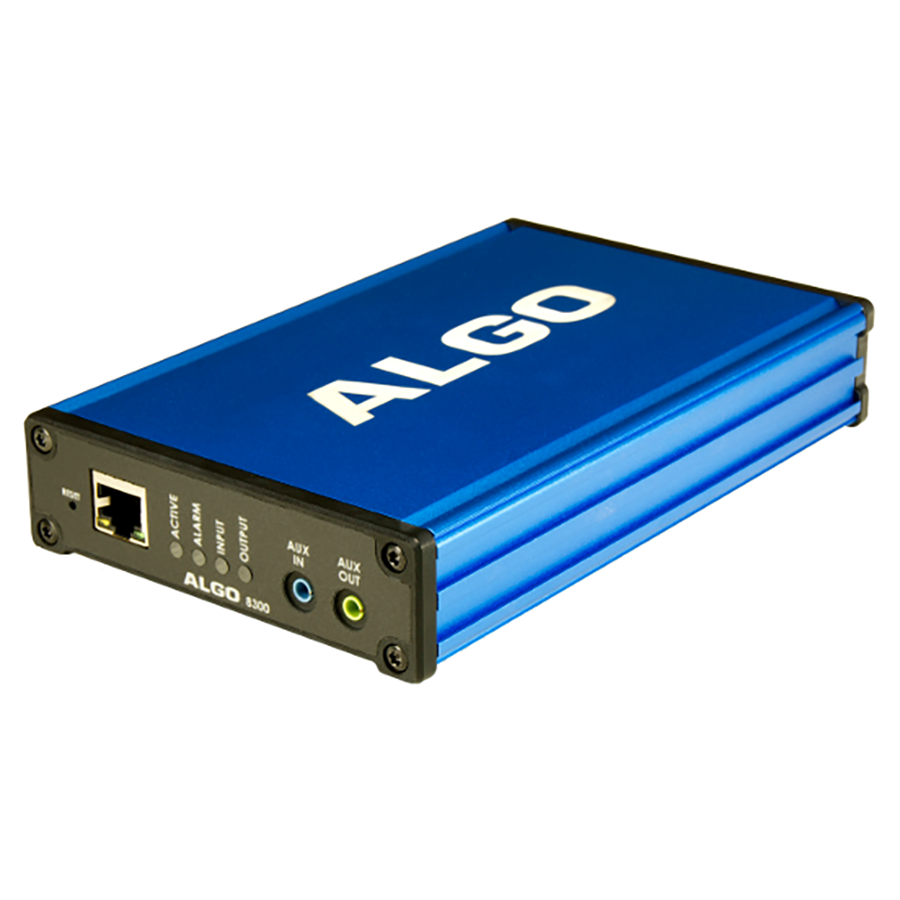 IP Supervision Controllers
Algo's IP endpoint supervisor offers centralized device monitoring and supervision. Manage all your Algo endpoints with a simple web dashboard. It's a great solution to optimize:
Configuration
Reliability
System management
VOICE PAGING AND PUBLIC ADDRESS
For many organizations, voice paging and notification is essential to building-occupant communication. Deploying Algo IP speakers for voice paging presents many benefits, including:
Audio performance
Endpoint supervision
Remote network configuration
Scalability
Algo IP paging devices are cost-effective—for a single speaker or an organization-wide paging solution.
EMERGENCY NOTIFICATION
Ensure clear and reliable alerting of safety, security, and emergency events with Algo IP endpoints. Users can activate an emergency notification system by dialing an emergency alert extension on an Algo SIP endpoint. They can do this using any Algo IP speaker, strobe light, or paging adapter.


Users can also connect a button or similar switch to an Algo device by relay input. You can configure any combination and number of Algo IP endpoints as a multicast for alerts. It can cover any size room, building, campus, or enterprise.

LOUD RINGING AND VISUAL ALERTING
Algo offers visual and audible event notifications for:
Automated announcements
Bell scheduling
Loud ringing
Safety or security communication
Algo loud ringers, display speakers, and visual alerters provide solutions in noisy and noise-sensitive environments. These include telephone ringing and night-bell applications.
DOOR AND GATE INTERCOM
Algo IP intercoms fit a variety of door entry locations. They add security and communication to any building entry point. Algo intercoms are robust and purpose-built for secure door entry.
Algo makes each IP intercom for a specific use case, ensuring:
Door security
Ease of implementation
A form factor that is fit for purpose
Algo support
Algo offers customer assistance that goes beyond resolving technical issues. Their engineering team provides educational and informative guidance when installing and deploying devices to solve your most demanding communication challenges.
Dedicated engineer assistance
Variety of resource documents
Video tutorials
Latest firmware downloads
Several ring tones and audio files
Algo IP Endpoints provide robust communication solutions for every environment. Contact us today to learn more.