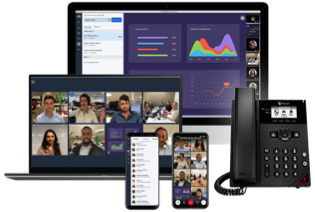 All-in-One Communications
The road from legacy to modern communications starts here. 8x8 transforms every customer experience with voice, video, chat, contact-center, and enterprise-class API solutions powered by one global cloud communications platform.
Not Sure If 8x8 Is Right for You?
Check out our simple chart to find out which model of selling 8x8 is right for you!
Agent Model
This model is designed to help you where you are the strongest—finding customers and selling them UCaaS services. In this model, 8x8 handles all of the heavy lifting, including support and customer billing.
Perfect for:
Partners who just want to sell 8x8 services
Partners who don't want to set up customer billing
Partners who don't have the time or resources to support customers
Reseller Model
If you are the type of partner who wants to maintain ownership of your customer relationships—this is the route to market that's right for you! Offer your customers the award-winning 8x8 portfolio while retaining your position as their trusted advisor.
Perfect for:
Partners who wish to maintain control over the customer relationship
Partners who are able to provide a consolidated monthly bill to their customers
Partners who desire to provide first-line support to their customers