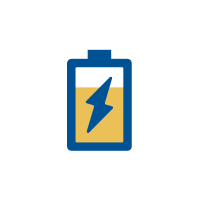 Nonstop performance to maximize productivity
To stay competitive, your customers need to get the job done quickly. The cordless Gryphon™ 4500 features up to 80,000-reads per charge for up to 80 hours of continuous operation—that's more than three days without needing to charge. And when it does take a break, the innovative, Qi contactless charging system means it charges safely.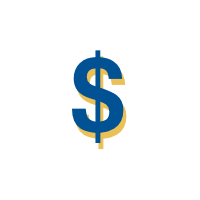 Tough...to protect your customer's investment
Maximized uptime: Qi-certified wireless charging eliminates contacts—which are the number one cause of hardware failure for enterprise devices. This reduces maintenance and cleaning and significantly improves uptime—which means it helps save you money and precious time.
The Gryphon™ 4500 comes with drop-proof rating and—as a cordless scanner—minimal corrosion potential, promising a long, productive life with few maintenance needs. Between its high uptime and rugged body, the total cost of ownership for this scanner is remarkably low.
Ruggedness: IP52; 1.8 m/6-ft drop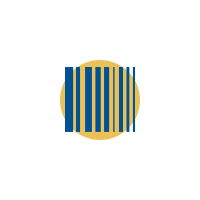 Customized for industry-spanning versatility
Almost every market makes use of barcode scanning these days. From point-of-sale to hospital pharmacy, the Gryphon™ 4500 can be optimized to meet a wide variety of specific needs. Whether your customers work in retail, healthcare, or anything in between, this scanner could be exactly what the doctor ordered.
Take charge with a powerful illustration.
ScanSource has developed tools to make it easy to show your customer why the Gryphon™ 4500 is an outstanding choice.
Use these infographics to illustrate the Gryphon™ 4500's strong points.
See This Attention-Grabbing Scanner at Work.
Draw on our resource library for materials to put in your customers' hands.
Datalogic Gryphon GD45

Datalogic Gryphon 4500 Bluetooth

Datalogic Gryphon 4500 Mobile

Datalogic Gryphon mobile healthcare model

Datalogic Gryphon Bluetooth healthcare model

Gryphon 4500 for healthcare

Gryphon 4500 datasheet

Gryphon 4500 Digimarc models
Our Partner Marketing is here to help you.
In addition to the infographics, we have a two-part marketing collateral package you can adapt to your business needs.
Custom email template: Reach your customers with our template. Simply add your logo or we can add* it for you (*fees may apply).
Website copy: We can provide website copy about the Gryphon™ so you can reach your customers with clear, consistent messaging.
Maximize your rewards when you partner with ScanSource and Datalogic.
With our Datalogic Loyalty League, you receive rewards when you purchase from Datalogic. Partner with Datalogic and ScanSource for bonus Loyalty League points, then redeem your points for gift cards and items from the Datalogic gift catalog. Through December 31, 2019, you get extra bonus points for purchase of featured products.


Take charge of your rewards today—purchase the Gryphon™ 4500 as part of the Datalogic Loyalty League.